Our Story
My sister Anne and I founded McKinnon and Harris more than 30 years ago, in 1991, with the mission to elevate and inspire our clients, homeowners and colleagues through art, design and craftsmanship. We have built a legacy of handcrafting original, timeless designs of estate, garden, and yacht furniture for exceptional performance.
Our high performance aluminum furniture is made to order by master craftspeople at our workshop in the historic Scott's Addition neighborhood of Richmond, Virginia. It is engineered, designed, and meticulously built to remain outdoors year-round in the most aggressive exterior environments. In this era of compromise, short cuts, and mass production, we are committed to crafting furniture of exacting standards and timeless design to endure, outlast, and outperform all other exterior furniture.

Our motto has always been⁠—"we don't want to be the biggest outdoor furniture maker in the world, we just want to be the best." We consider it a tremendous privilege to craft our enduring furniture for your family.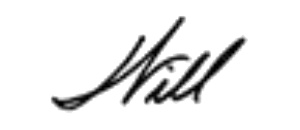 William McKinnon Massie, Jr.
"A man who works with his hands is a laborer; a man who works with his hands and his brain is a craftsman; but a man who works with his hands and his brain and his heart is an artist."

Louis Nizer (1902–1994)