a Story of Family
We founded McKinnon and Harris in 1991 — named after our beautiful grandmothers who created memorable Virginia gardens — to handcraft our original designs of estate, garden, and yacht furniture using enduring techniques. Our master craftspeople handcraft everything. Our Richmond, Virginia workshop and headquarters are located in the city's historic Scott's Addition neighborhood of Richmond, Virginia.
Every custom furniture collection we create is inspired by indelible family memories of time spent outdoors. We name pieces for everyone we have loved — family members, treasured friends, and an adored childhood pet. The collection of McKinnon and Harris furniture is like a family, with one piece having a relationship to another. We think a garden room is more interesting when furnished eclectically like an interior, a place that reflects a layered history. We grew up in a house full of inherited treasures lovingly preserved and passed down from generation to generation. Each piece of furniture is a tangible link to the past, preserving memories of special events and family traditions. We feel honored to craft enduring outdoor furniture for your family.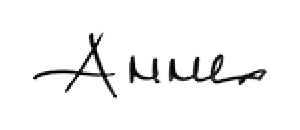 Anne Harris Massie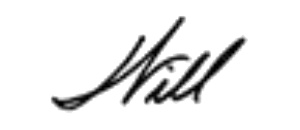 William McKinnon Massie, Jr.
"A man who works with his hands is a laborer; a man who works with his hands and his brain is a craftsman; but a man who works with his hands and his brain and his heart is an artist."

Louis Nizer (1902–1994)
Enduring Craftsmanship.
Heirloom Artistry.
Our talented, passionate craftspeople have mastered their demanding skills through time and practice, holding the secret known to all who create with hands, heart, and mind — that art and handcraftsmanship bring happiness and spiritual fulfillment to everyone who touches the resulting product. Sharing our handcraftsmanship — from craftspeople, to design clients and homeowners — deepens human connections and enriches the human spirit. Furniture created in such a meaningful way has a soul, with each piece a tangible link to past and future, holding memories of special events and family traditions.
Handcrafted
to last a Lifetime
McKinnon and Harris furniture is lifetime furniture, heirlooms for the future. We are committed to building outdoor furniture to last without exception. Our parents were passionate gardeners who passed on their love of nature, the enduring value of outdoor spaces, and well made things achieved through hard work. McKinnon and Harris grew out of this passion. Our company mantra – the Latin words Sublimis, Virtus, Sempiterna – speaks of our belief in permanence, beauty, and the eternal. As a stamp of authenticity, we affix the McKinnon and Harris bronze nameplate with a bas-relief of the god Dionysus — your assurance that each piece has been expertly crafted with our uncompromising level of quality and care. We are so certain of our unsurpassed craftsmanship that we guarantee our handmade aluminum furniture for life.
Sustainability Initiatives
Each McKinnon and Harris piece is innately sustainable – from process to purpose and performance. By engineering furniture to last for many generations, we avoid contributing to landfill. We are fully committed to responsibly crafting enduring outdoor furniture in an eco-conscious work environment. This includes recycling aluminum shavings, pieces and parts, as well as reticulated foam. We responsibly dispose of resources used with performance-enhancing technologies like EC², and continually strive to reduce our carbon footprint.
Our Heart and Soul
As a family owned company, everything we do comes from a deeply personal and authentic place. We genuinely care about our furniture and craft, but more importantly we care about people — our extraordinary team and our valued clients. People are the heart and soul of McKinnon and Harris, and together we are able to build something beautiful, crafted to last without exception. We're always looking for the right people to join us in our journey to craft the finest outdoor aluminum furniture in the world.